You can always find me tanning in the best patch of sunlight, and if you're making food, I'm definitely there conducting taste tests. I enjoy watching my people shower (for safety reasons), and I make sure I get my daily doses of running and biting.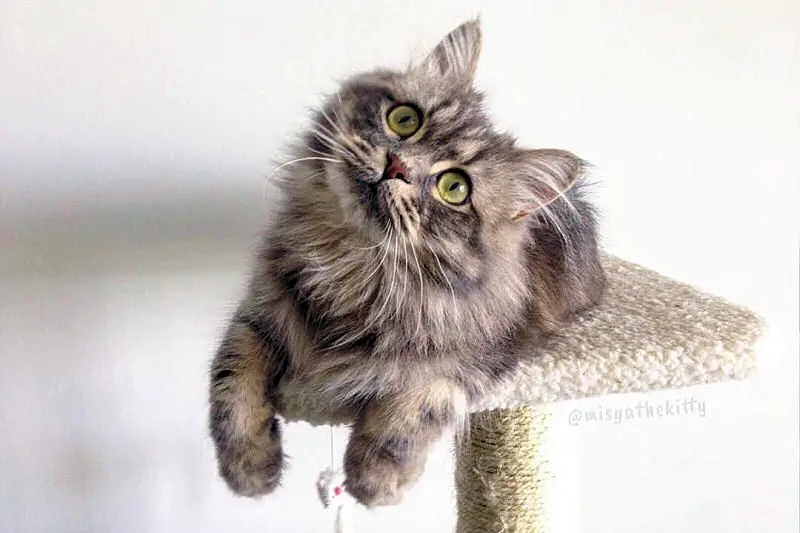 We then asked Misya's humans a few questions to get their take on her cuteness:
Q: What is Misya's current age?
Misya will be 2 years old on October 5. She is approximately 20 months old.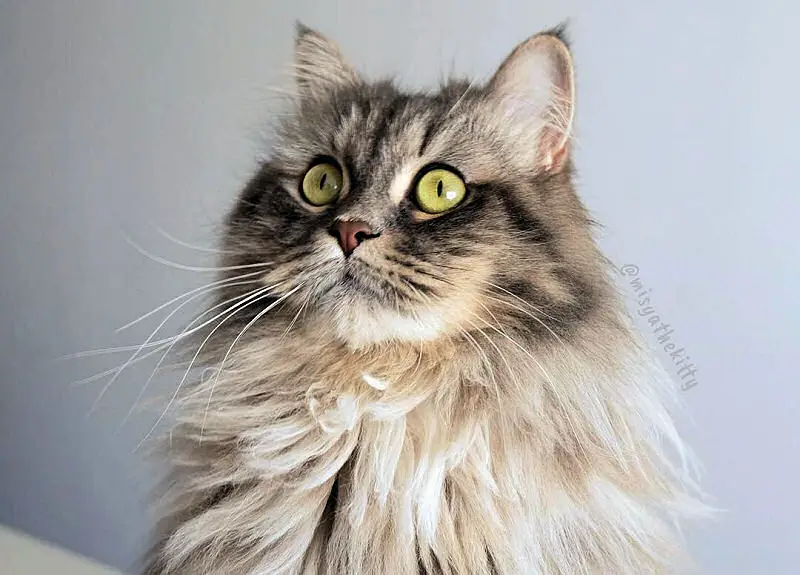 Q: Is Misya a purebred Siberian?
Yes, a Siberian Blue Tabby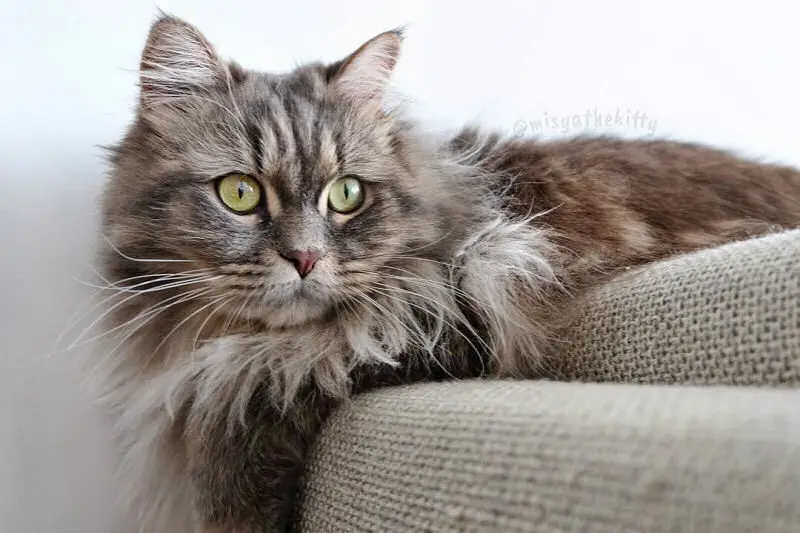 Q: Does she have siblings at home?
Misya is currently our only pet. However, we are looking into getting another furry friend.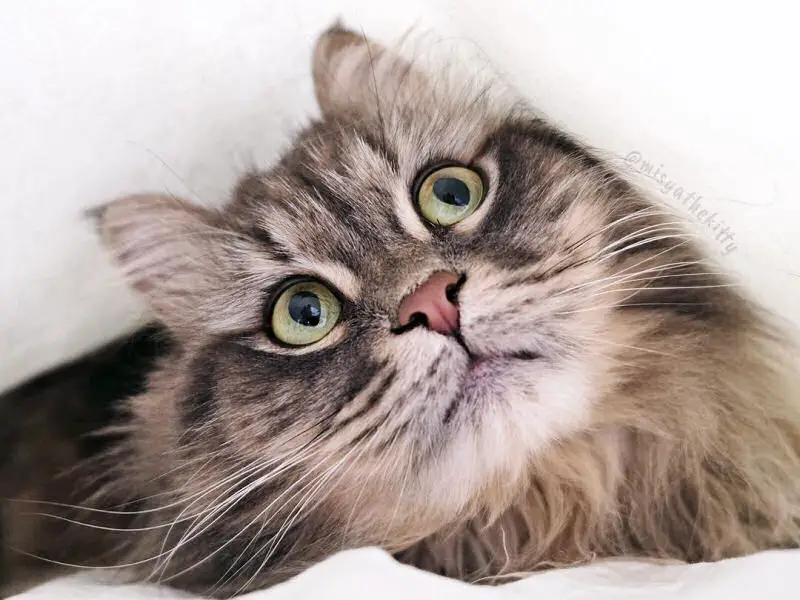 Q: What would you call her purrsonality?
Misya loves to playfight and is very fiesty. However, she is very affectionate and enjoys cuddling up to us. Misya is a very sophisticated lady and is always clean and looking great.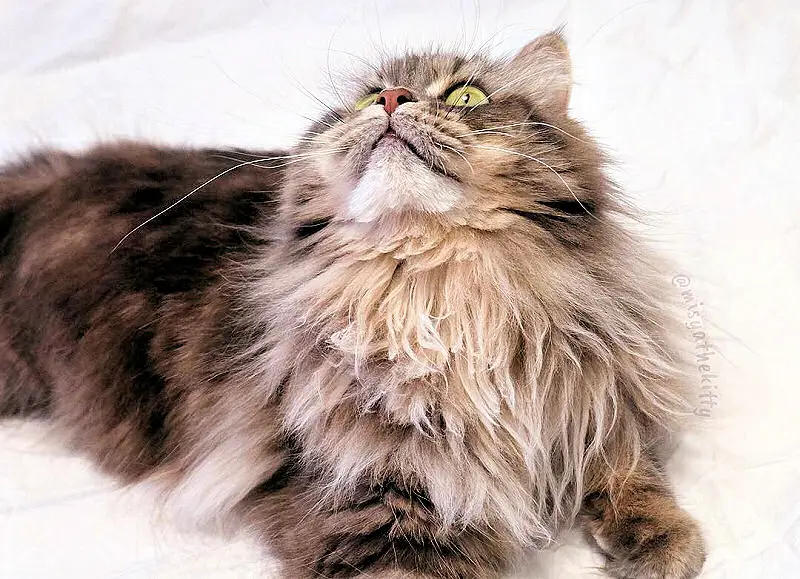 Q: What's your favorite thing that Misya does?
Misya is always there to greet us at the door, when we wake up in morning and when we return home at night. Misya is also a very loyal friend. We love her affectionate nature and that she is so adorable.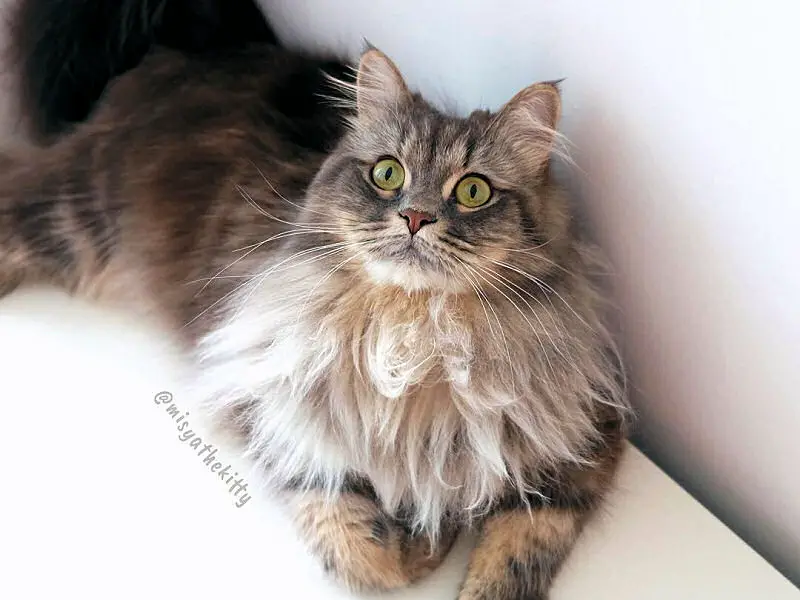 Q: Does her surname have a special meaning for you?
Misya is a combination of two words in Russian – "kisya" which means kitten, and "misha" which means teddy bear (since she's so fluffy). It's a cute-sounding name in our language, too!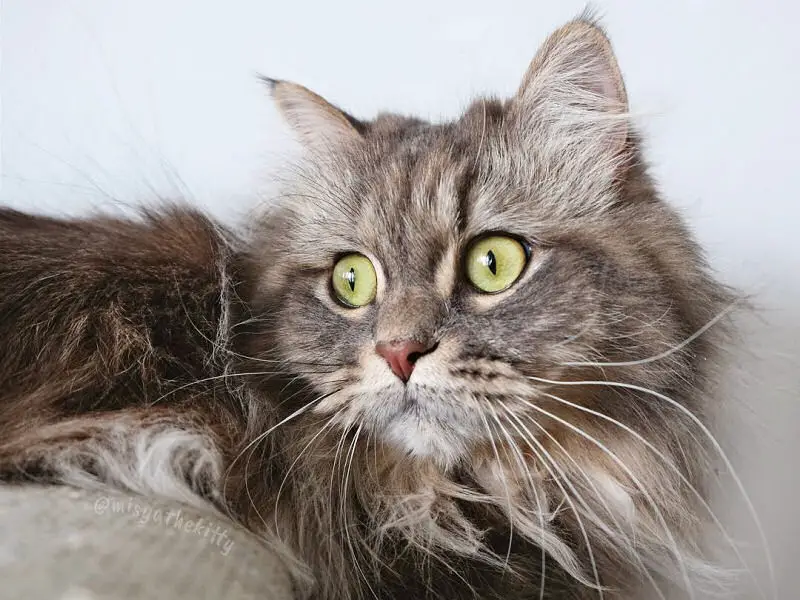 Q: Any funny or special story about Misya that you'd care to share?
Misya likes head butting us in the mornings. It is her way to greet us when we get out of the bedroom. Misya once went on a 2 week vacation. She missed us so much, that the next morning she was headbutting harder than ever. She was so hooked that she fell off the counter while using the bathroom.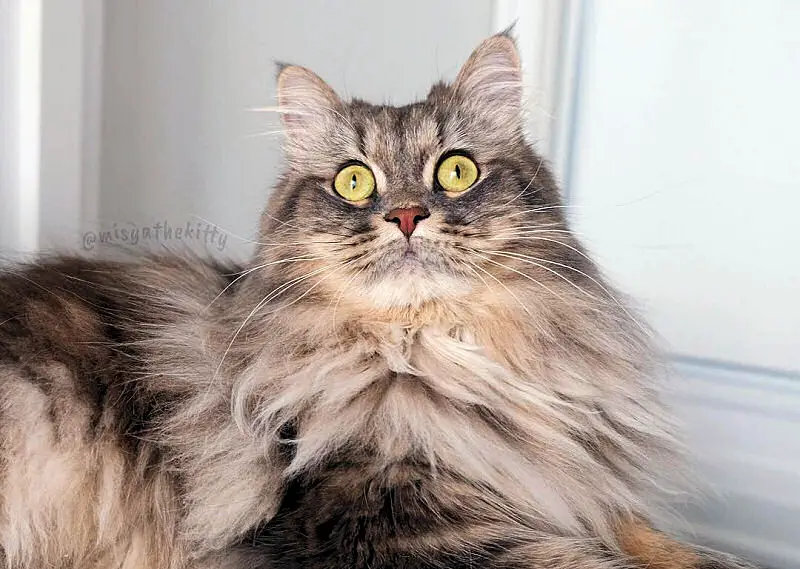 We are grateful to Majestic Misya, her amazing humans, for allowing us the opportunity to showcase their fur baby.  Don't forget to check out her Instagram at @misyathekitty