Our Pillow Cover Features.
Premium Poly-cotton Pillow Cover
One-Sided Print
Throw pillow cover made from our premium poly-cotton fabric for ultra soft comfort. Each cover features a one-sided print and does not include a pillow insert.
Size Information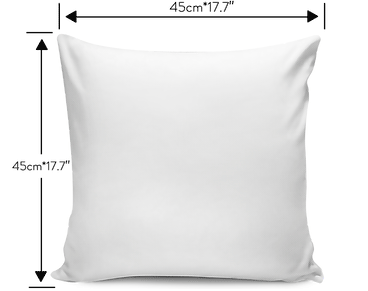 Garment Care Instructions
Maximum washing temperature
NO Bleach
Hang dry in a shady place
Do not reverse to dry
For first time washing, please rinse with water before use.
Select gentle machine washing mode. Avoid clothes containing zippers, hooks or buttons.
We recommend using a mild detergent.