Do you wake up every morning to your cat and insist that you pay attention? Your cat probably doesn't care that this kind of behavior is not endearing, and he or she will continue to do so until you fix the problem.
There is a reason your cat is getting up so early and getting you up with him. Here's what to look for …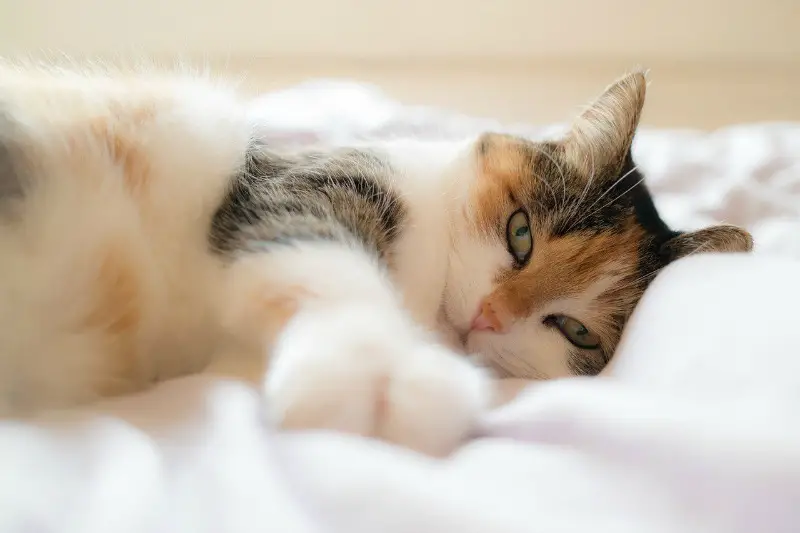 Your cat may be telling you she's hungry…
The obvious reason your cat wakes you up is to get food. You make sure they eat well so they come to you for food. If you forgot to feed your cat the night before, you fed them too early the day before, or you slept in past your regular scheduled cat feeding time, it's highly likely that your cat will come to you and remind you of your error!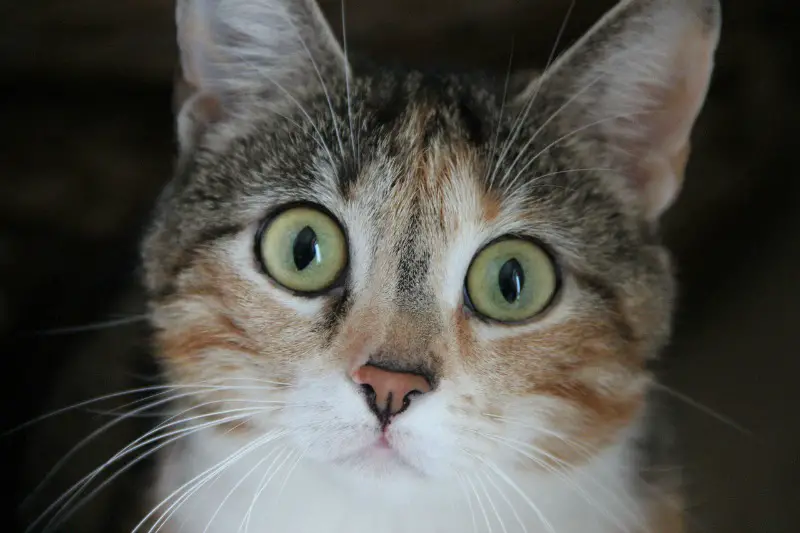 You can fix this by making sure your cat is fed on time every day. Your cat's stomach operates on a schedule, and if you miss its deadlines, your cat will start complaining. Try to feed your cat at consistent times, but if you don't manage to do that, then you will have to make up for it somehow.
For example, if you feed your cat before bed, you can prepare some food for him before he goes to sleep. It doesn't have to be a lot, but just a small amount can be enough to sate your cat's hunger until you are ready to wake up and feed your furry friend.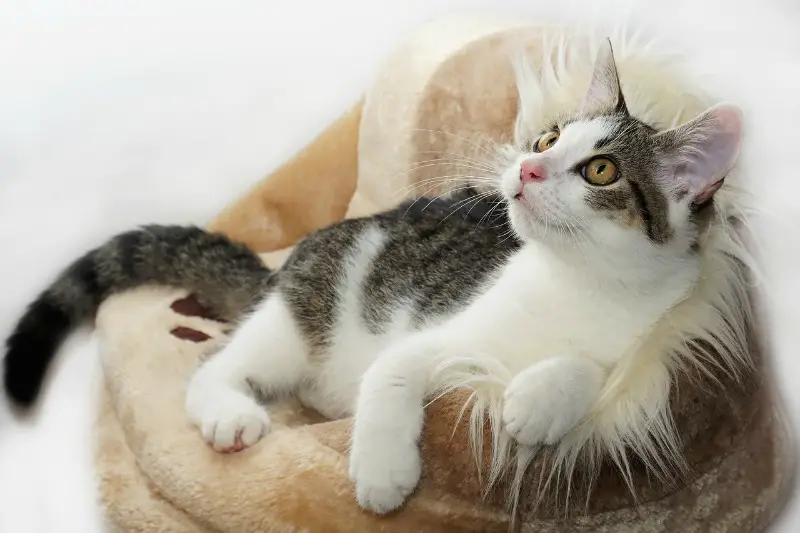 You can probably tell if your cat is hungry by the sound they make, so pay attention to hear if he is waking me up.
Stress could cause your cat to be stressed…
Your cat may turn to you for comfort if they are feeling anxious, scared, overwhelmed, or otherwise disturbed. Your cat regards you as their protector and guardian, not just as a source for food. This may make you feel special but it also means your cat will be there for you when they have a problem. If your cat is distressed by other pets or if they are feeling depressed, or if there are neighbour dogs in the yard, they may come to you and tell you about it.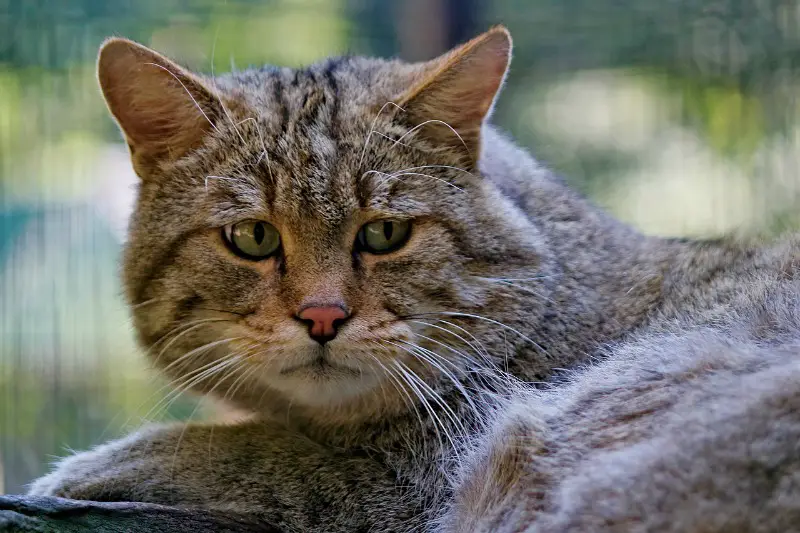 Loud noises, such as thunder or automated machines, can wake your cat up and cause them to run to you for help. Or worse, it could lead to your cat disappearing. If these kinds of problems happen frequently, you may want to look for ways to reduce sound in the cat's room or get rid of whatever is causing the noise or stress. You might set up automated processes for later in the day, or you could work with another pet in your home to ensure that the cat is not stressed.
Your cat is practicing learned behavior…
Have you ever had your cat wake you up and then you fed him to keep him quiet? If that is the case, then you might have inadvertently taught your cat that they can do that whenever they're feeling peckish. Cats are quick learners. If they believe they can be fed by just waking you up at will, they will happily take advantage.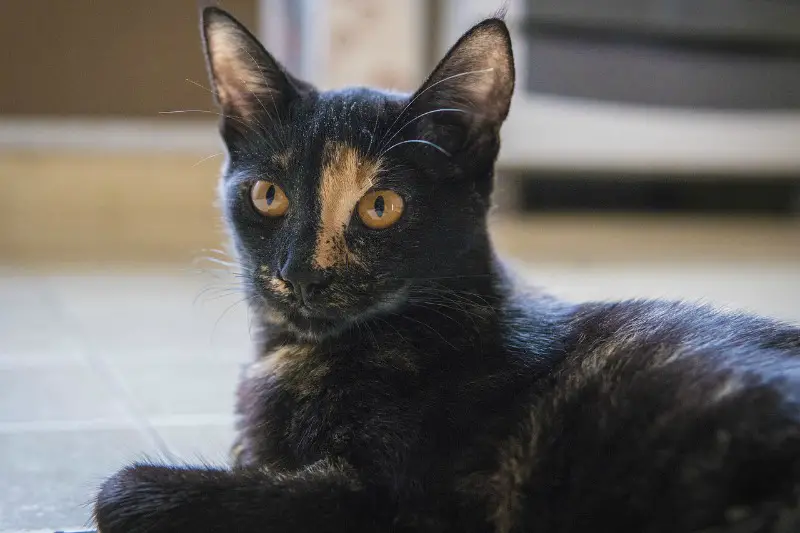 Be careful what you tell your cat. Be prepared to put up a fight to get your cat to start realizing that they can't just wake you whenever they desire food. You will have to keep your door closed so they can't come in, or you may need to feed your cat more food in the evening to prevent your cat from feeling peckish first thing in the morning.
Your cat might be lonely…
Your cat may also be calling for your attention at the beginning of the day because they are looking for social interaction. Although cats are often viewed as introverts, they still need to interact with other animals just like everyone else. Your cat might just want to play or spend time with other cats. He or she may not be happy if you are boring them or doing nothing exciting.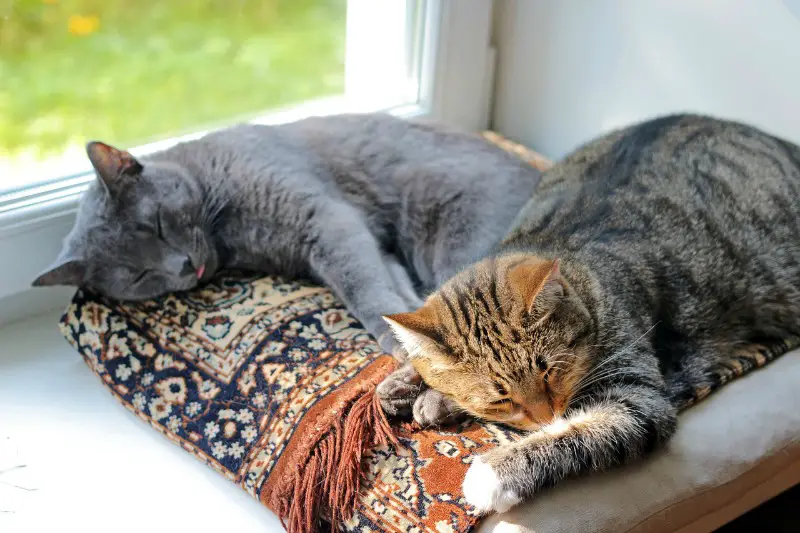 Giving your cat a friend is one way to get over this. A friend, especially a second cat, is a great way to reduce the amount of cat trouble you experience and to make your cat feel more at ease.
You can also play with your cat before you go to sleep to keep them entertained and energized. If you can exercise your cat adequately, they won't have all that pent up energy first thing in the morning.
You may want to share your bed with your furry friend.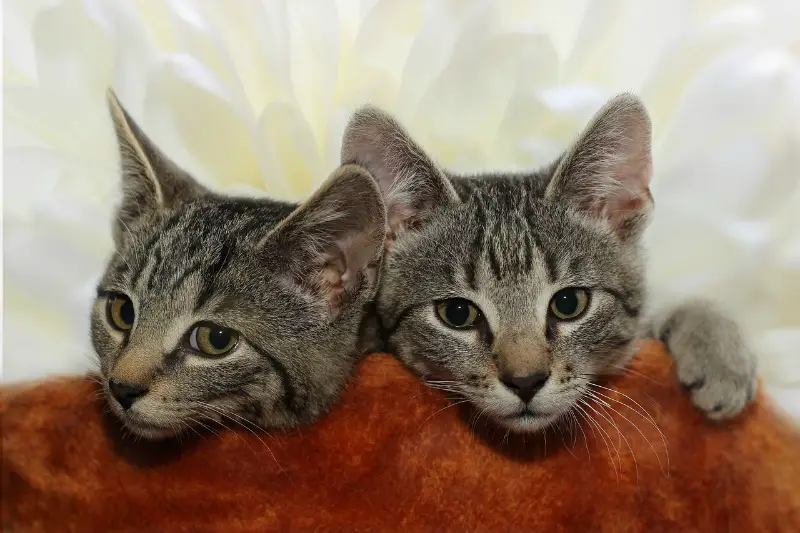 It's a solvable problem…
Your cat's habit of waking you up early can be fixed if you know what the problem is. If you suspect that your cat might have a health problem, consult your vet immediately. You can also try the tips we shared here to get your cat to stop leaving you alone in the mornings until you are ready to socialize again.