The ASPCA conducted a telephone survey of over 1,000 pet-owner households across the country a few years back to find out how many pets had been lost, how many made it home and how guardians found them.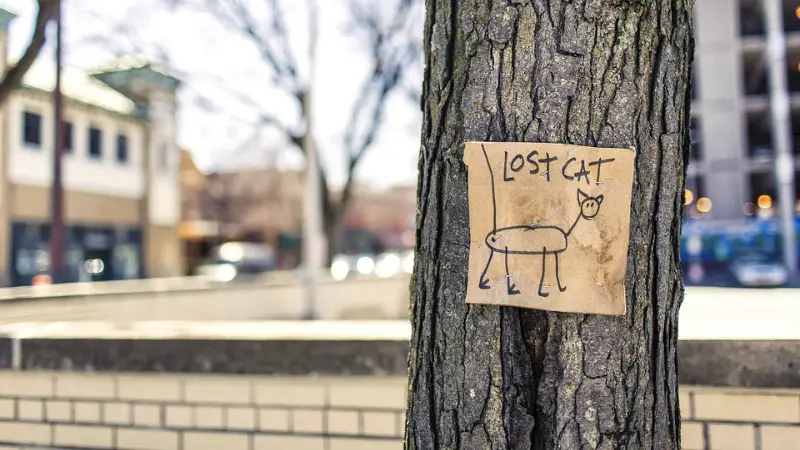 The study involved random sampling. survey of pet guardians to find out if they lost a cat or dog in the past five years – and if they did, did they find that pet – and where did they look? Here's what they found:
15% had lost a cat or a dog in the past five years – a lower number than had been anecdotally reported
85% of the cats and dogs that were lost were found and returned to their owners.
The percentage of lost cats compared to lost dogs was quite similar – 15% percent for cats and 14% for dogs
Cat guardians were less likely to find their cat – only 74% of lost cats were recovered, while 93% of lost dogs were recovered
59% of cat-guardians found their cat when it returned home alone; 30% searched the neighborhood for their cat, and only 2% found their pet at a shelter.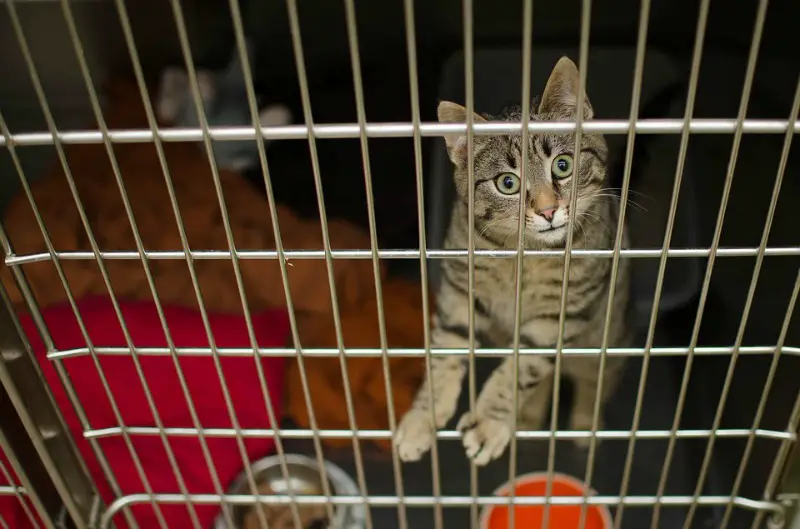 "This research suggests that there may be a chance that a large number of stray animals and cats in shelters across the nation don't have someone looking for them." said Dr. Emily Weiss, vice president of shelter research and development for the ASPCA. It also emphasizes the importance of ID tags, and other forms of identification, to ensure the swift return of lost pets.
The IAABC (International Association of Animal Behavior Consultants) shared some interesting statistics on lost cat behaviors and found that 84% of 128 lost outdoor-access cats were found within a five-house radius of their home, and that 92% of 158 cases of displaced, indoor-only cats who'd escaped outside were also found within a five-house radius of their home.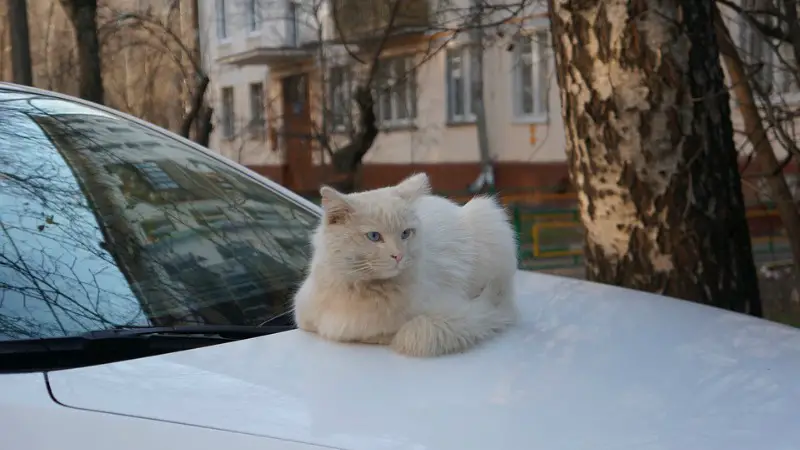 There is a better solution to this problem
Introducing Tractive – a GPS tracker for cats that lets you follow your furry friend's every step in real-time on your phone. See where your cat has been and what they've been up to. Designed for cats, it's lightweight and 100% waterproof – Rain, shrubs and trees are no problem for Tractive. It fits securely to your cat's collar with an easy-to-use collar attachment. * [WIN a Cat Tracker – contest details below]
The device looks a lot like a smartphone. It comes with a SIM card that allows it to connect to the best network and gives you the most accurate location. Its coverage is unlimited which means you can track your pet even if you're on the other side of the world.
Tractive GPS will make it easy to locate your cat. You can track your pet's location with the Tractive GPS app and your Tractive Dog (or Cat) tracker.
Tracking of all locations worldwide
Your GPS tracker for cats can be used in the USA, Canada, and 150 other countries. All features can be managed via the Tractive GPS App for iOS or Android or in any browser. It can last up to 7 days on a single charge.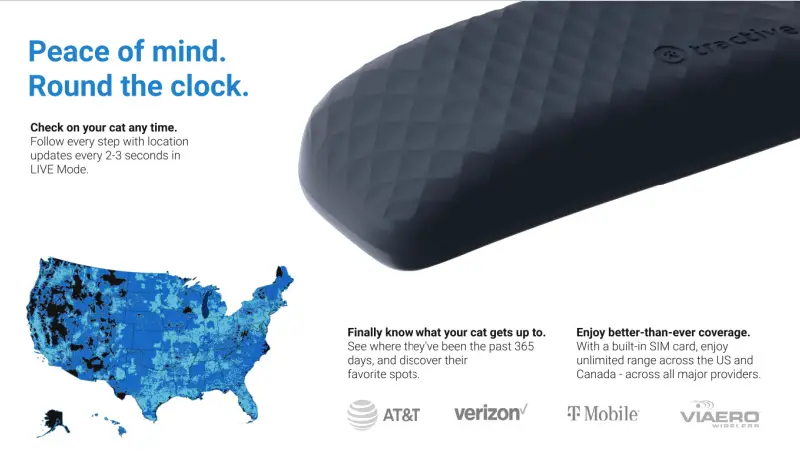 LIVE Mode
Follow your cat's every step with location updates every 2-3 seconds. Make sure they're safe … or remotely join in on their adventures. You can even location share with your family and friends.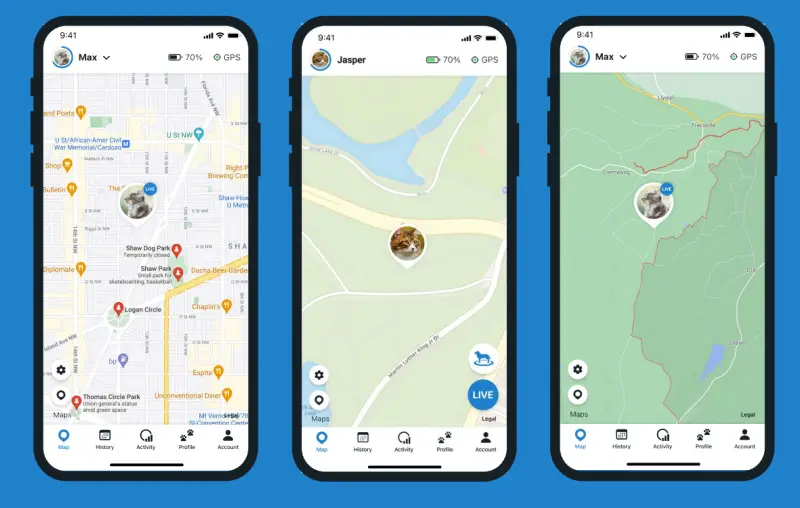 Virtual Fence
You can create safe areas such as your yard or your neighborhood. Set up alerts to notify you if your cat wanders too far. Know the moment your cat leaves one – and when they come back safely.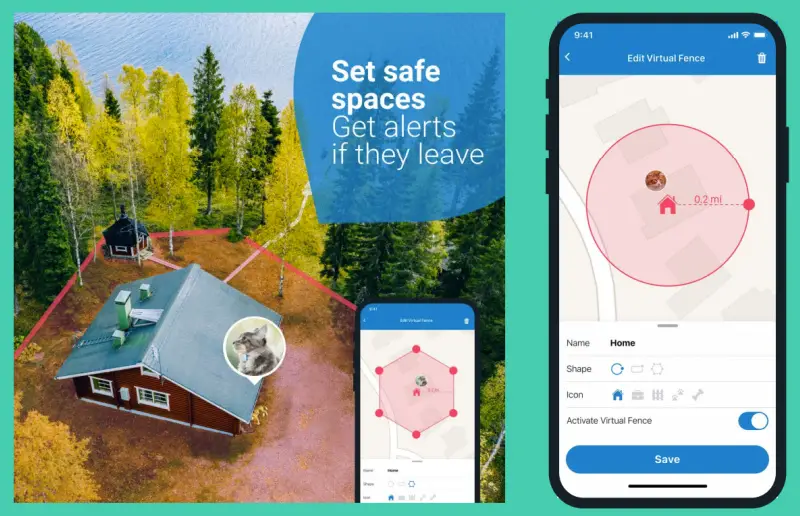 All-Day Activity Monitoring
It also allows you to track your active time, rest, and calories burned. You can set fitness goals to keep your cat in good health.
It is important to mention that you will need a subscription plan. There are monthly, one-year, two-year, and five year plans starting at $4.99 a month.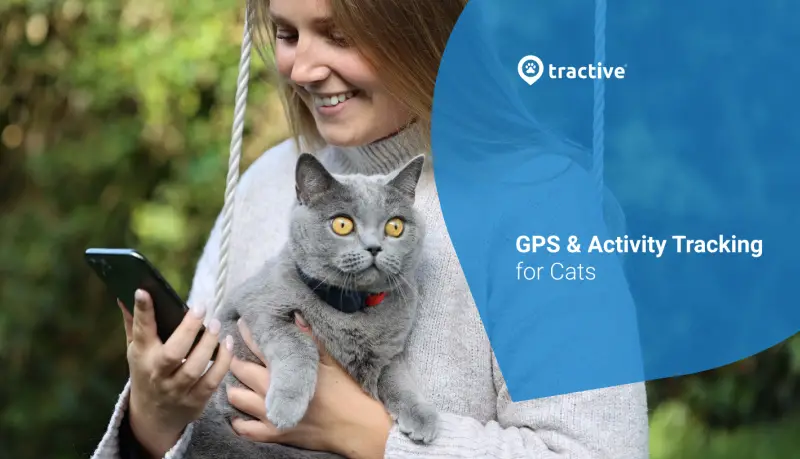 What about indoor tracking? Indoor tracking is possible, but thick walls and structures can affect accuracy. To pinpoint location indoors, you can use FIND Mode, which shows how close your phone is to your cat's tracker.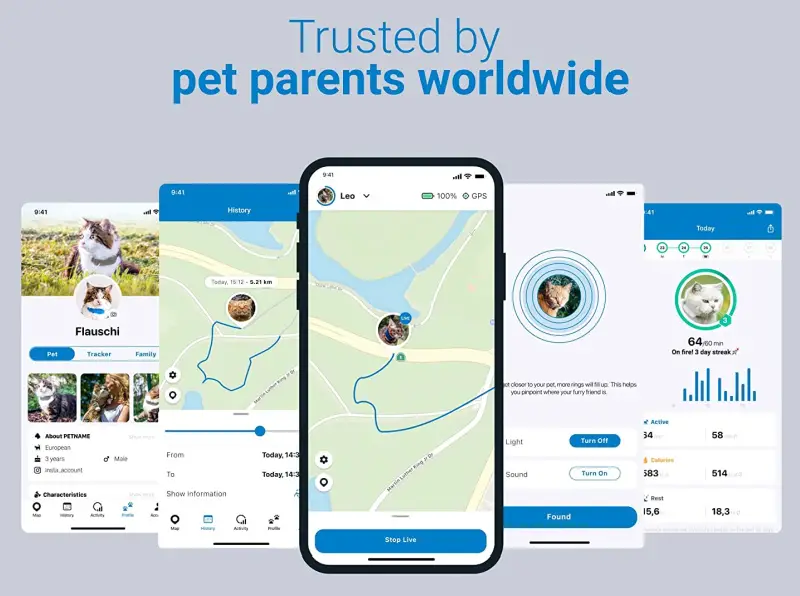 We're excited to announce that Tractive kindly offered us 1 Cat Tracker for a lucky Purrington Post reader to WIN!
* Contest Now Closed
The contest was open to all residents worldwide and ended on February 15, 2022. To enter you simply needed to submit a comment in our "Leave a Reply" section at the bottom of this page saying:
My cats [names of your cats]We would love to be able to win a Tractive GPS Cat Tracker. [your reason]
The winner was chosen randomly from all correctly submitted entries. They were contacted by email.
Summary
Tractive GPS Cat Trackers includes everything you need in one package. You're good to go the moment you get your device. For more information, visit Tractive GPS Cat Tracker.